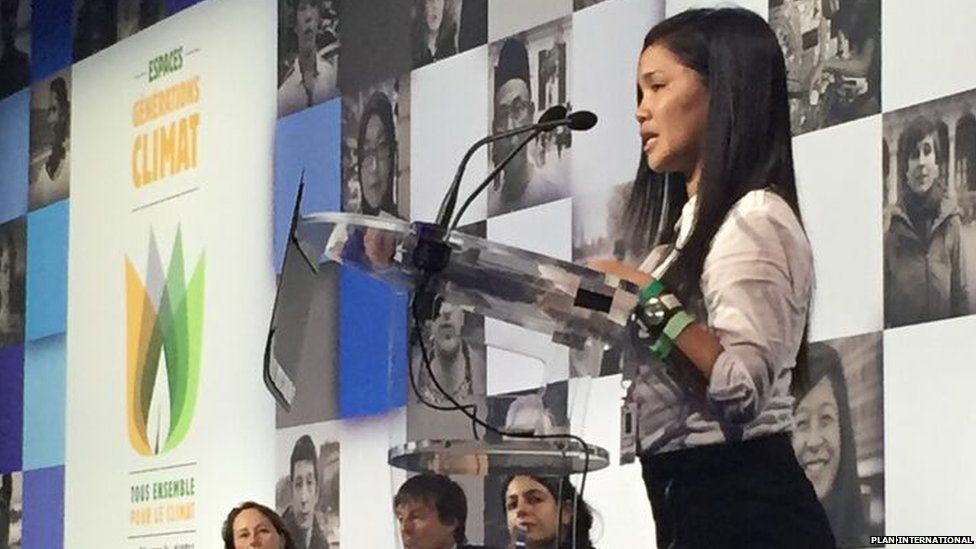 Thousands of people are taking part in the COP21 climate change conference in Paris.
They're looking for global solutions for how to tackle the problem. It's been taking place every year since 1992.
Eighteen-year-old Marinel from the Philippines is one of the young activists addressing the conference.
Dear world leaders,
I'm Marinel and I survived one of the biggest tragedies the Philippines has ever experienced: Typhoon Haiyan.
I was 16-years-old when it happened. I witnessed how hard life is after such a disaster.
I can still hear the weeping of children nearby and the elders' prayers for help. We had to sleep under the rain in our house without walls. I had to eat spoilt food and drink dirty water. The phones were down for weeks.
Our place was isolated for days because it had been reported no-one in our village had survived. Our relatives and friends desperately tried to reach us but couldn't get through.
They thought that we were all dead.
Our house was destroyed and our belongings were washed out by the water.
All my books, clothes, my school uniform and also my hidden wealth – my school medals, certificates and books.
After Haiyan I wondered if life would ever be the same again and if I would be able to continue my studies since our school was also damaged.
Published on Dec. 10th in http://www.bbc.co.uk/