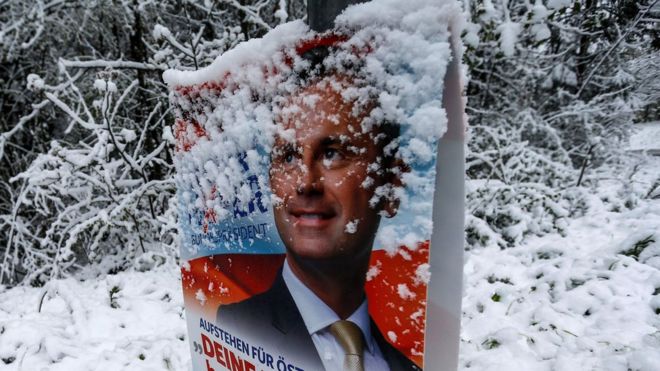 A ripple of concern shivered across Europe this week in establishment circles after a right-wing populist candidate stormed to pole position in the first round of Austria's presidential election.
"Triumph for the extreme right," proclaimed Spain's El Pais newspaper. Britain's Guardian warned of "turmoil" ahead. Italy's Corriere della Sera bemoaned a victory for the "anti-immigrant far right" while Germany's Frankfurter Allgemeine Zeitung called on traditional political parties to "listen to this wake-up call!"
"In Austria, European governments see a mirror of their own future. Social tensions are rising," noted another editorial predicting the rise of Europe's far right.
But this writer wasn't talking about Sunday's vote.
Trotskyist journalist Peter Schwarz penned his thoughts 16 years ago, back in February 2000, when the Freedom Party (FPOe) first joined an Austrian government.
At the time, the party's charismatic and controversial leader, Joerg Haider, had provoked condemnation at home and abroad with his praise for Hitler's Waffen SS, with his strong anti-immigrant stance and Eurosceptic views. Read more…
Published on April 28 by Katya Adler in http://www.bbc.com